Environmental management system
We are committed to reducing the impact of our operations on the environment, heritage and communities. Our responsibility to protect these aspects is achieved through a maintained Environmental Management System (EMS). This enables us to assure compliance with our legal obligations, undertake appropriate risk management of activities, and continually improve our approach.
Our EMS aligns with ISO 14001:2015, which provides an internationally recognised framework for effective organisational environmental management and to achieve improved environmental performance.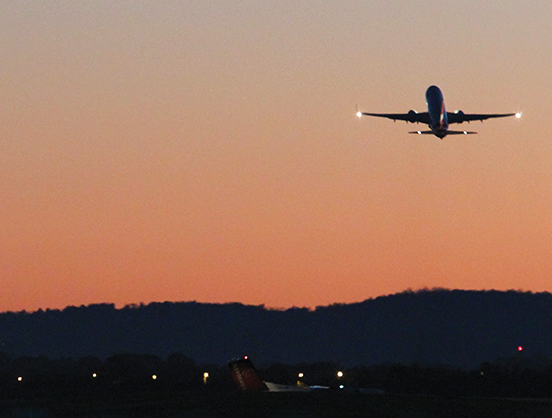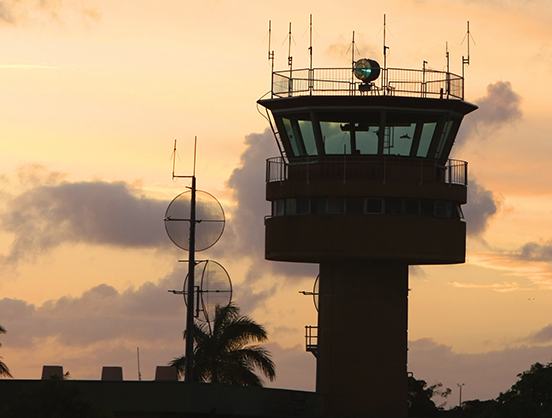 Reporting and transparency
Environmental performance
As a government-owned organisation, we are required to undertake various levels of environmental performance reporting to meet our statutory obligations to different agencies, and our board. This includes:
Environmental aspects of air traffic management
Noise monitoring
Ecological sustainability and emissions
Environmental occurrences
Conformance and risk management.
We will strive to optimise environmental outcomes for our customers and those who live in the communities surrounding airports that we service, and our environmental impact is continually being reduced through our processes and sustainability values.
Noise and community management
We actively investigate proposed changes to air traffic control and on-ground activities, to minimise associated noise and environmental impacts; and effectively respond to complaints and community concerns regarding our environmental performance.
Emissions and air quality
We reduce emissions associated with air traffic control and our on ground activities wherever practicable; and proactively work with the aviation industry to achieve improved emissions and air quality outcomes.
Waste and pollution
We investigate and implement waste reduction, re-use and recycling opportunities; prevent uncontrolled release of our waste products to the environment; and manage legacy issues associated with our waste products and pollution.
Heritage
We identify and protect the heritage values of places we control or may potentially impact and assist in the protection and promotion of historical aviation values.
Land soils, water and biodiversity
We ensure: our impacts to land, soil and biodiversity (including erosion, sedimentation, and habitat destruction) are prevented or minimised; invasive species are eradicated or appropriately managed at our sites; and our impacts to surface and/or ground-waters are controlled and minimised.
National PFAS Management Program
SMART Tracking
User Preferred Routes
Minimising on-ground environmental footprint: Ensuring all new buildings are minimum 4 star energy rated or energy efficient equipment is installed. To minimise the use of water in firefighting training, Airservices has established a Wastewater Treatment facility at its Melbourne Training ground that utilises recycled water for its training needs
View the latest fact sheets, reports and other resources.
Airservices is at the forefront of Australian aviation. We are uniquely connected to all parts of the industry and offer exciting and innovative work across a range of operational and corporate roles.
Career paths on offer at Airservices include
Air Traffic Control, Aviation Rescue Fire Fighting, information technology, corporate support and more.